The Self-Defining Memories Research Web-Source

Jefferson A. Singer, Ph.D.

Connecticut College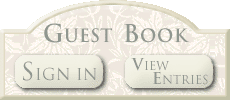 your html snippet
Jefferson A. Singer, Ph.D. is the Faulk Foundation Professor of Psychology and the former Dean of the College at Connecticut College, New London, CT. He is the author of six books and over 100 articles, chapters, and reviews in the fields of personality, autobiographical memory, and clinical psychology.

His books include: The Proper Pirate: Robert Louis Stevenson's Quest for Identity (in press, New York: Oxford University Press), Positive Couple Therapy: Using We-Stories to Enhance Resilience (with Karen Skerrett), Personality and Psychotherapy: Treating the Whole Person, Memories that Matter, Message in a Bottle,  The Remembered Self: Emotion and Memory in Personality (with Peter Salovey), and At Play in the Fields of Consciousness: Essays in Honor of Jerome L. Singer (edited with Peter Salovey).

Welcome to the Self-Defining Memories Web-Source. 

Maintained by Jefferson Singer, Ph.D., the Faulk Foundation Professor of Psychology at Connecticut College, this website offers research resources for SDM studies:

   researchers from around the world;

  and personality;

• 
Links
 to laboratories of other researchers who study 
  self-defining memories, autobiographical memories, 

  and narrative psychology;

• Jefferson Singer's 
books
;
• And more!

Website Design & Development, Colin d. McKay

"How small the cosmos (a kangaroo's pouch would hold it), how paltry and puny in comparison to human consciousness, to a single recollection, and its expression in words." Vladimir Nabokov, Speak, Memory

Self-Defining Memories (SDM) Research Web-Source ® 270 Mohegan Ave. New London, CT 06320

Jefferson Singer has served as an associate editor for the journals, Qualitative Psychology, Contemporary Psychology and Journal of Personality. He is on the editorial boards of the Journal of Personality and Imagination, Personality and Cognition.

A past recipient of the Fulbright Distinguished Scholar Award and an APA fellow, Singer was the 2010 recipient of the Henry A. Murray Award from the Society of Personality and Social Psychology of the American Psychological Association, as well as the 2005 recipient of Theodore R. Sarbin Award for his work in narrative psychology, presented by Division 24 (Society for Theoretical and Philosophical Psychology) of the American Psychological Association.

What is self-defining memory?

Self-defining memories are those memories that help you to define most clearly how you see yourself and that help explain who you are to another person. 

Our research has determined that self-defining memories always retain the five following elements: emotional intensity, vividness, repeated recall, connection to similar memories, and focus on lasting goals or unresolved conflicts. 

To understand best what a self-defining memory is, imagine you have just met someone you like very much and are going for a walk together. Each of you is very committed to helping the other get to know the "real you." You are not trying to play a role or to strike a pose. While, inevitably, we say things that present a picture of ourselves that might not be completely accurate, imagine that you are making every effort to be honest. In the course of the conversation, you describe a memory that you feel conveys powerfully how you have come to be the person you currently are. It is precisely this memory, which you tell the other person and simultaneously repeat to yourself, that constitutes a self-defining memory.